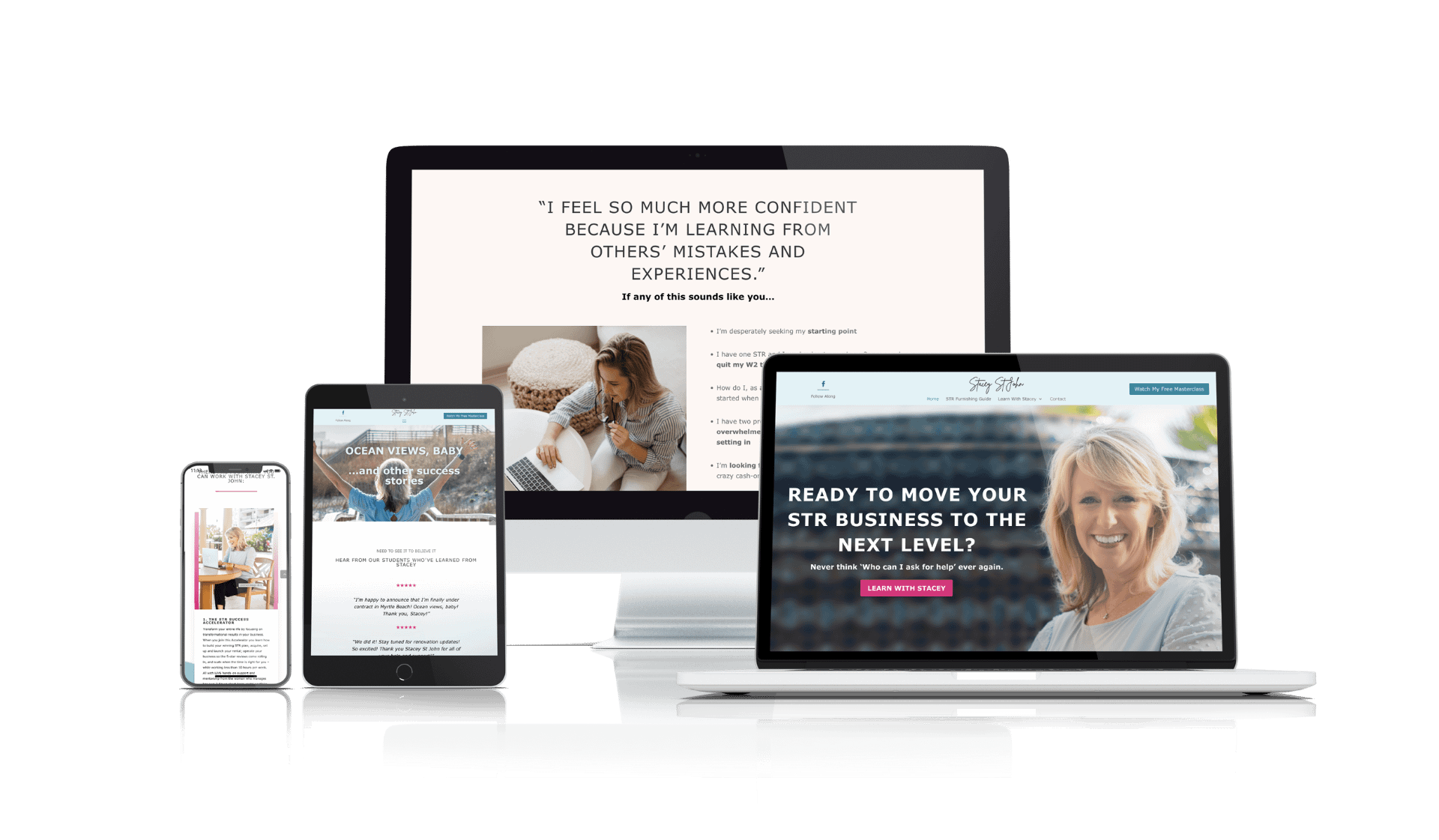 Stacey St. John is a powerhouse in the world of short-term rentals and she needed to showcase her leading expertise in the industry as well as her fun nature!
This website is a series of landing pages and sales funnels to sell her fantastic short-term rental success accelerator program.
When building out these pages I have to be strategic in the design of call-to-action buttons, layout, and user experience to keep people engaged and wanting to read more.