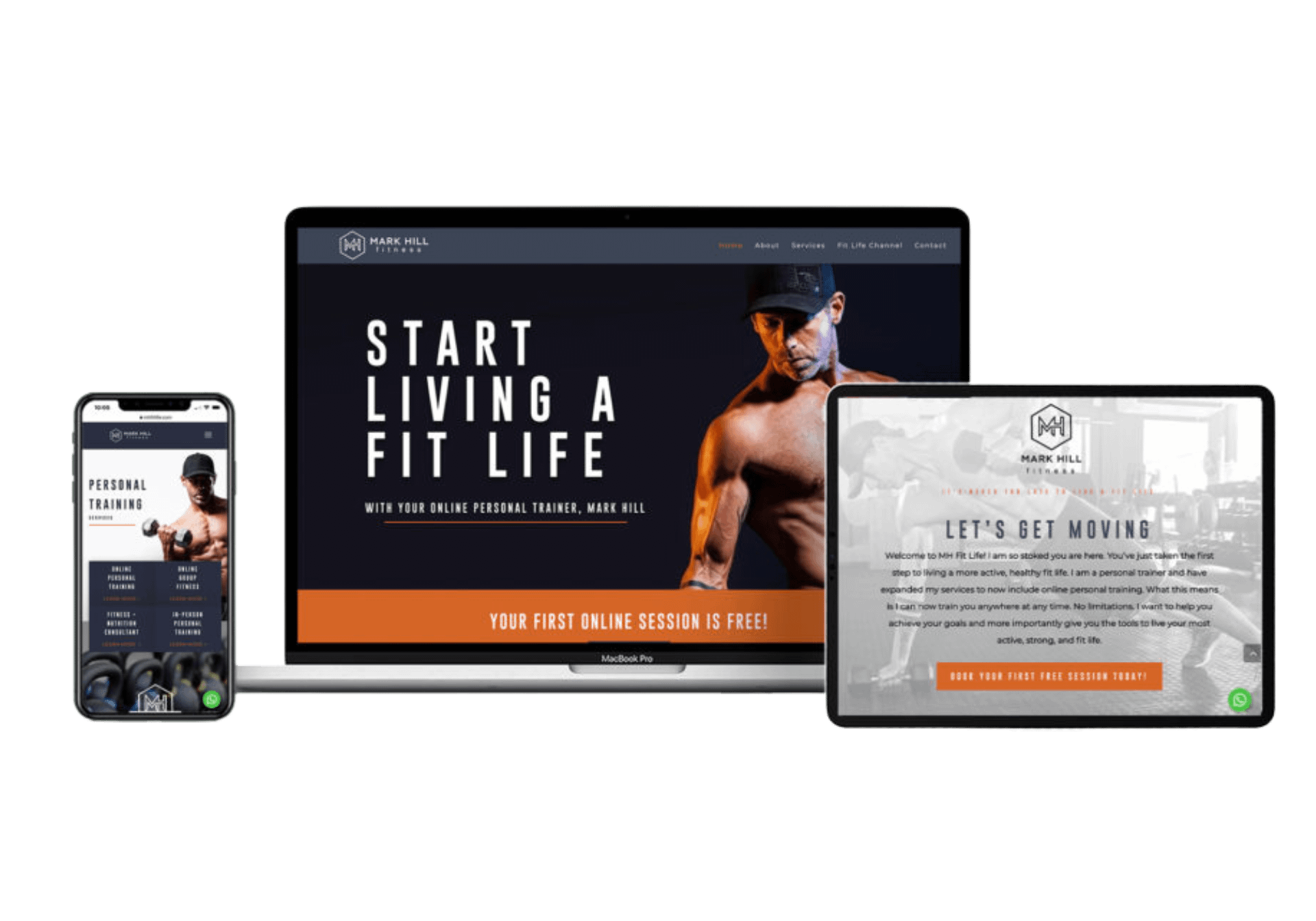 Mark Hill Fitness Website
Mark Hill did not want the cliche personal training website filled with six-packs and unobtainable looks. He wanted to make people feel inspired to make fitness a part of their lives so they can live a fit life.
The website is creative genius while user-friendly on both desktop and mobile. We knew the best way to showcase Mark's business was through video. This website is hosting 4 automated videos and the site still scores well on the speed test (we have some tricks up our sleeve).
It's been such a pleasure bringing this website to life for Mark Hill Fit Life! We are very excited to see more people take advantage of his personal training services to start living a more fit and healthy life.