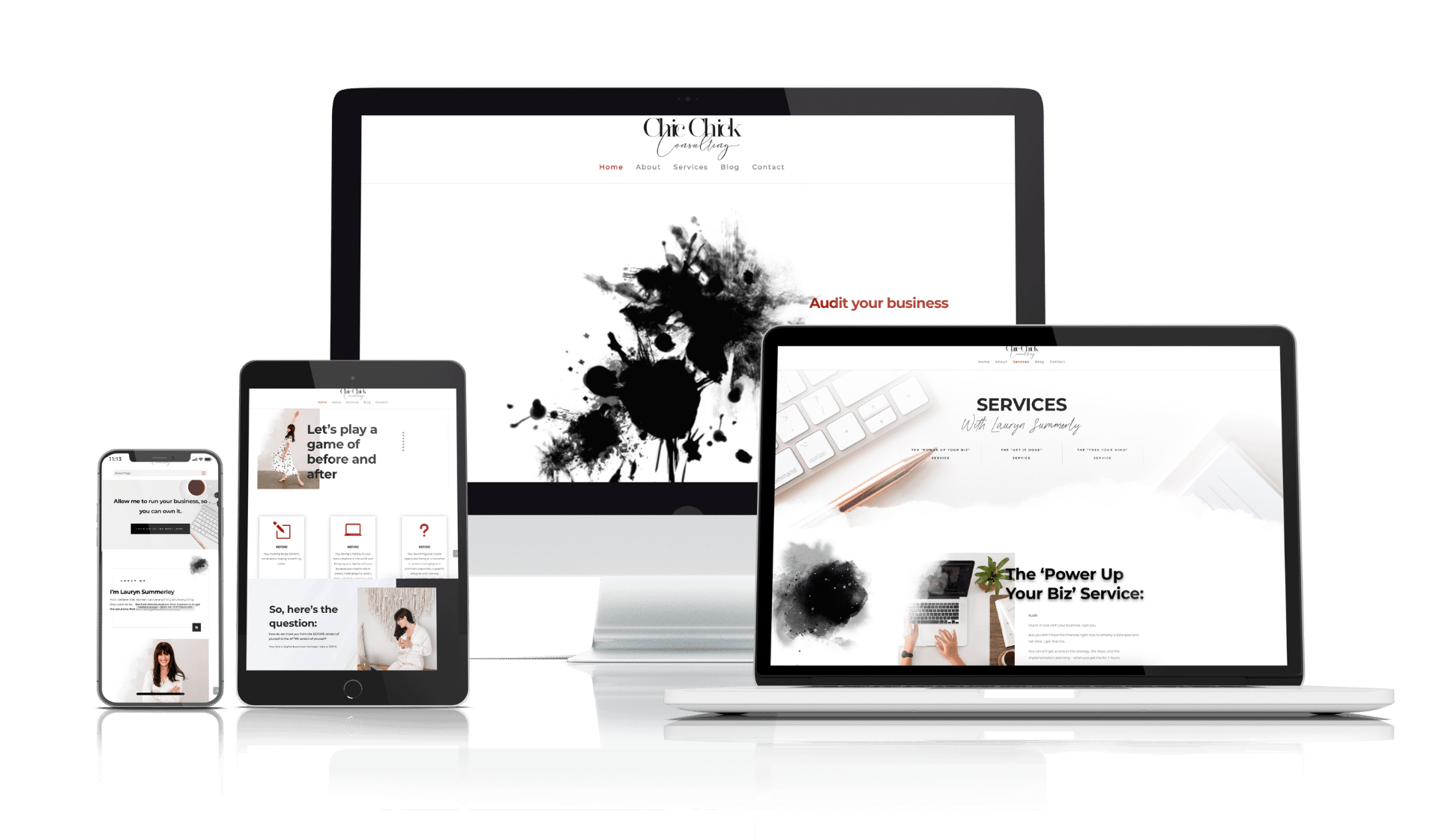 In my discovery call with Chic Chick Consulting, Lauryn described wanting a website that highlighted her services in a stylish way with a Vogue feel.
This website has some spectacular and unique layouts and flare. There are interactive sections for users to show before and after results. Check out the live site!
I have now worked on several projects with Chelsey. One of them is my own website, which I am literally in love with and can't believe that it is actually mine. The other projects have been for clients looking for websites, landing pages, etc.
There are several reasons why I wanted to work with Chelsey, one is that all her designs are original and stunning, and secondly because of her mobile optimization. We all know that most users are viewing on mobile and that it is crucial to have the best mobile design for anyone visiting your site or landing page. She nails this every time!
Working with Chelsey is a dream. She's the nicest person you will ever meet, and she is so professional! She is proactive and always is making suggestions to improve the experience for the client and the user! She will go out of her way to fix an issue and will come to the table with ideas and solutions rather than problems.
I constantly use Chelsey for my own clients and from their end, they are always extremely happy with the beautiful work she does for them.
Using Chelsey is a no-brainer for me!